The Teenage Brain: A World of Their Own
PBS: Secret Life of the Brain
The Teenage Brain, part of a five-part science series, explores exciting new advances in the brain sciences through life stories of teenagers struggling with severe mental disorders. The show introduces the foremost researchers in the field who have revolutionized our understanding of how the adolescent brain develops and functions. As the teenage brain storms with hormones, the prefrontal cortex, the center of reasoning and impulse control, is still a work in progress. It is filled with mystery, complexity, frustration, and inspiration; and at other times it can fail tragically, hijacked by drug addiction, or one of the most debilitating of mental illnesses, schizophrenia. 2002 (57:30).
Emmy Award
Produced, Directed and Written by Michael Penland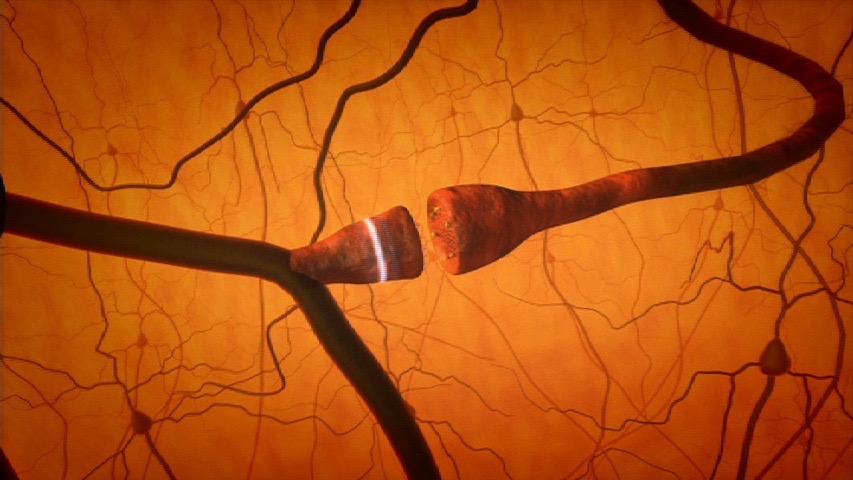 ---
A Ring of Their Own
PBS: In The Life
Passion… Commitment… Courage… A Ring of Their Own captures the drama of Ann-Marie Saccurato and Angel Bovee, female competitors in one of the most aggressive and male-identified sports on the planet... boxing. Love the sport, or be appalled by it, this documentary spotlights two remarkable women who push themselves to their absolute physical limits - and then make a radically different choice than many professional gay athletes by living out and proud, becoming true pioneers in the ring. 2007 (48:13).
Produced, Directed and Written by Michael Penland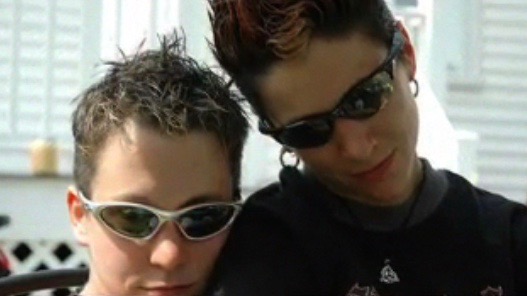 ---
I'm Still Emily
PBS: In The Life
In The Life travels to rural Iowa to meet 17-year-old Emily Frerichs, the only person to publicly come out as gay in her conservative farming community. Her attempts to start a Gay-Straight Alliance in her high school offer a window into what it means to be young, gay, and a devout Christian in America's heartland, as she struggles against her community, her high school, and her faith. 2007 (22:13).
Produced, Directed and Written by Michael Penland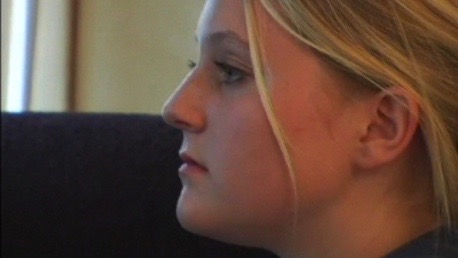 ---
A Reporter's Notebook
ABC News: Day1One news magazine
Jeffrey Schmalz began as a copy boy at The New York Times, and over two decades rose through the ranks to become one of the paper's most respected reporters, and eventually a deputy national editor. In 1990 he collapsed at his desk with a brain seizure. Within days the staff of the paper discovered that he was gay; and Jeffrey discovered that he had advanced AIDS. Never one to pass on a good story, Jeffrey began to report on the state of AIDS in America… and the progress of his illness in the pages of the Times, once again breaking journalistic ground. 1993 (13:26).
Jeffrey Schmalz died in November 1993. A Reporter's Notebookwas screened at his memorial.
Produced, Directed and Written by Michael Penland
More info on Jeffrey Schmalz:
Jeffrey Schmalz, Fanning a Spark of Change at the New York Times:
---
American Dreaming:
Atlantic City's Casino Gamble
Independently Produced Documentary
Urban redevelopment with a roulette wheel. The casino industry made rosy predictions about the untold wealth they would bring to Atlantic City, a once glorious but severely rundown resort town along the New Jersey shore. I spent three years following the first wave of casino construction filming in Atlantic City, tracking the rebirth of a glitzy boardwalk, and examining the harsh realities in the town's once-proud residential neighborhoods, giving voice to residents who were still waiting for their American dream to come true. 1990 (51:00).
CINE Golden Eagle award
Museum of Modern Art, New Directors/New Films Festival
Blue Ribbon, American Film and Video Festival
Produced, Directed and Written by Michael Penland